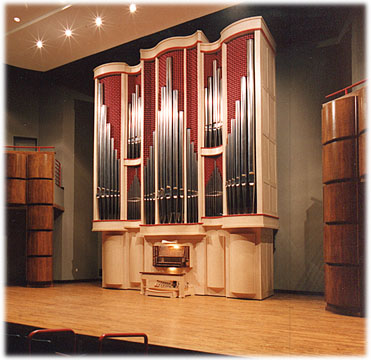 Welcome to the Greater Columbia Chapter of the American Guild of Organists.
The American Guild of Organists (AGO) is the national professional association serving the organ and choral music fields. The Guild serves over 18,000 members and has more than 300 local chapters throughout the United States and abroad

Founded in 1896 as both an educational and service organization, the Guild seeks to set and maintain high musical standards and to promote understanding and appreciation of all aspects of organ and choral music. Under the leadership of the National Council, a network of volunteer committees and officials at the regional, district, and local levels directs the activities of the Guild. The AGO National Headquarters is in New York City where a full time staff supports and coordinates publication, administration, and development activities of the organization. For purposes of administration and representation, the Guild is divided into nine geographical regions, and each chapter is assigned to one of them.
The Greater Columbia Chapter is comprised of members in and around Columbia, South Carolina. AGO membership is open to all and includes working professionals—organists, choir directors, teachers, organbuilders, technicians, and suppliers to the field—as well as students, clergy, amateur musicians, and dedicated supporters. If you have the same love of organs as we do, why not become a member?
---